Last Updated: Sun Jul 15 10:25:19 BST 2007
---


---
But this is some of our original promotional material, if you're interested in the history of the band read on...
---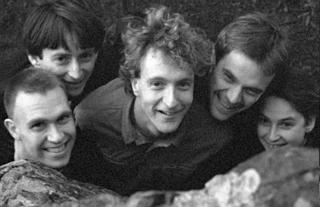 Mark, Lizzie, Slug, Mike, Michelle and (sometimes) Fred are Macaroni Penguins.
Based in Bristol, they play a distinctive mix of New Wave and Rocking Blues. Their set, a mix of undisputed classics and little known gems, is delivered with style and energy. But don't take our word for it - put on your dancing shoes and give us a call.
---
Macaroni Penguins Resources
---
All information on this site is copyright © 1994-2016 Jim Randell